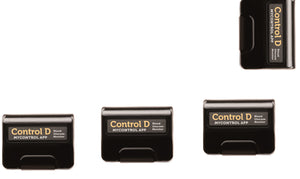 Control D Home Healthcare
Control D is a pioneer in Home Healthcare Management, focused to bring high quality and affordable products to the customers.
Our products include Control D Glucometer, Blood Pressure Monitor, Nebulizer, Thermometer, Pulse Oximeter, Lancets, Swabs, Healthy Socks, Stevia and Green Coffee.
Shop Now
Great Design, Accurate Results, Easy Availability of Strips, Overall Performance is Excellent
Happy to see a Make in India Glucometer! Great Accuracy with Affordable Price for Test Strips.
Make in India!
All Control D products are Made in India. We have worked meticulously to build indigenous products in the field of Home Health Management. This helps us in bringing affordable care to our customers.
View
Diabetes Care
Control D Diabetes Care products includes Glucometer, Test Strips, Lancing Device, Lancets, Safety Lancets, Alcohol Swabs